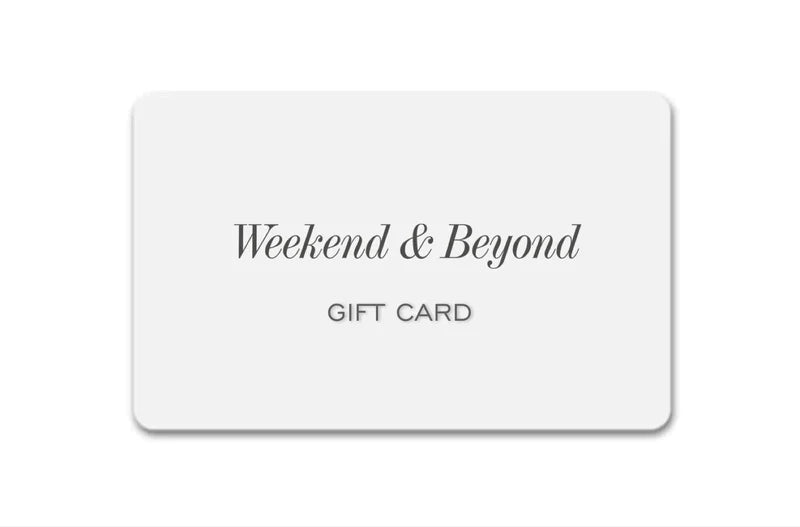 GIFT CARD
---
IT'S A GIFT!
A gift card will make the choice easier and bring even more pleasure to the recipient. Choose the denomination and we'll send the gift to the specified e-mail address.
T is valid at weekendandbeyond.com only
Our gift card has no additional processing fees. The balance on a gift card can be spent on more than one order. A card is applied to the total order, which can include shipping. It can be combined with other discounts and special offers. Your unique gift card code is valid for 1 year.
For any questions, you can always reach us at hello@weekendandbeyond.com